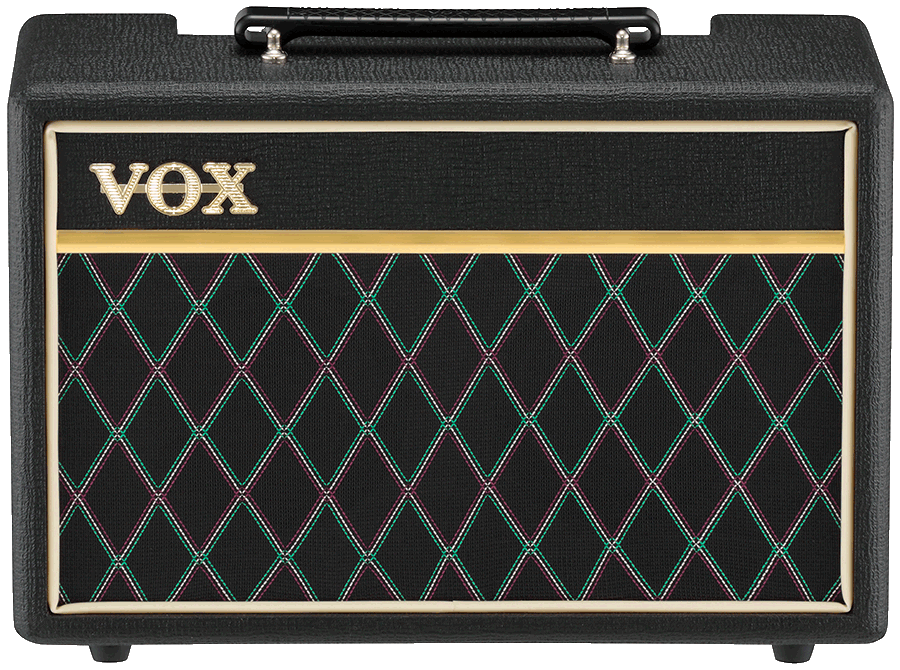 Pathfinder
Pathfinder 10 Bass
Sku: PB10
Product Description
The eye-catching looks of these 10-watt combos are also classic VOX and include basket-weave, leather-look, our distinctive diamond grille cloth and, of course, chicken head knobs! Small but all-important details such as the white piping have also been faithfully reproduced, perfectly recapturing the legendary look of VOX. The all-analog, solid-state design is robust and responsive, just like a VOX should be.
Especificaciones
Especificaciones Pathfinder 10 Bass
Potencia:
10 W RMS
Altavoz:
2 x VOX Bulldog 5" (4 ohms)
Entrada:
INPUT jack
Salida:
PHONES/LINEOUT jack
Controles:
DRIVE, TREBLE, BASS, VOLUME, BRIGHT switch
Dimensiones (W x D x H):
380 x 170 x 277mm / 14.98 x 6.69 x 10.91 inches
Peso:
5.6kg / 12.32 lbs
*Apariencia y especificaciones de productos sujetos a cambios sin previo aviso.
Specifications and features are subject to change without notice.