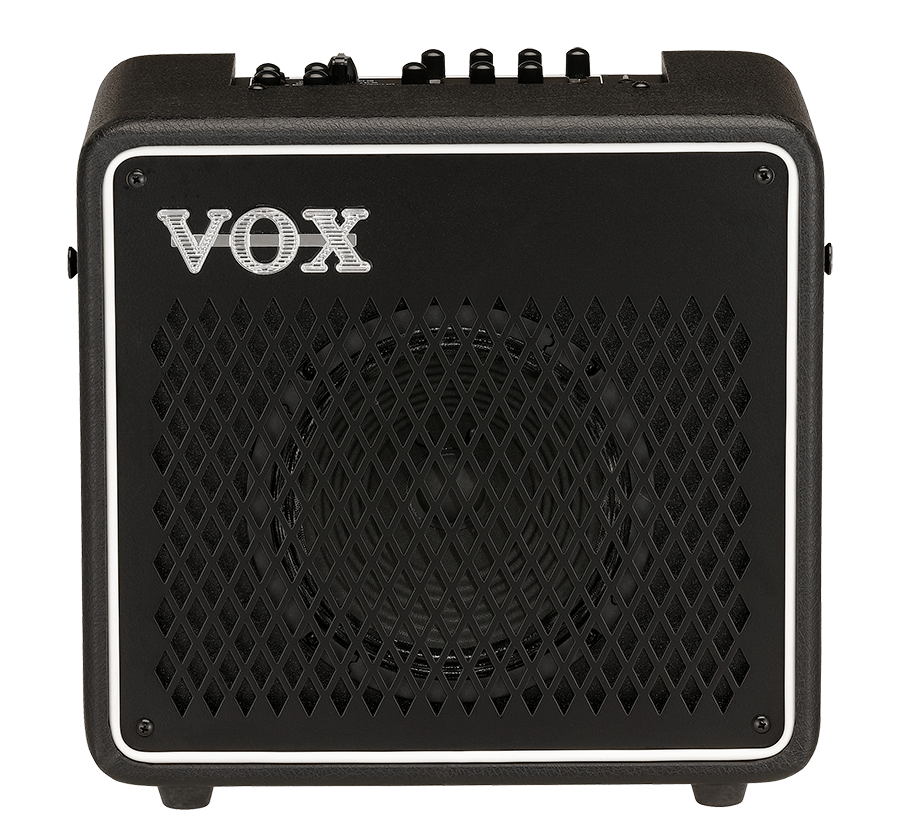 VOX MINI GO
VOX MINI GO 50
Product Description
True VOX Tone, on the GO
The VOX MINI GO 50 guitar amp can be taken with you anywhere you go for practice and performance
This amp is lightweight, compact and can be powered by a mobile battery. It also offers powerful and realistic amp models, as well as a newly developed vocoder for talking modulation effects, onboard effects that let you create a diverse range of sounds, a mic input, AUX input, a headphone jack and a rhythm machine that can play back patterns from many genres.This model also includes a looper, which you can use along with the effects and rhythm machine to add variation to your solo performance. 
Can be powered by a mobile battery—the perfect choice for street performances or outdoor fun!
11 amp models and variety of effects

 

Rhythm machine makes playing even more fun!

 

Use a VFS3 foot switch to control various features such as the rhythms and looper
Mic input, AUX input, headphone jack

 

Tiltback mechanism makes the amp easy to monitor.
Amp and effect settings can be saved
Amp models
The LINE setting is useful when plugging in an electric acoustic guitar or keyboard. A new and unique VOCODER has been added for "talking modulation" effect that you can use by playing the guitar along with the mic (Can also sound unique even without the mic.). 
DELUXE CL 、BOUTIQUE CL 、BOUTIQUE OD 、VOX AC30 、VOX AC30TB 、BRIT 800 、BRIT VM 、SL-OD、DOUBLE REC 、VOCODER 、LINE 
Effects 
EFFECTS1: CHORUS

、

PHASER

、

TREMOLO

、

OCTAVE

 

EFFECTS2: A.DLY

、

D.DLY

、

SPRING

、

HALL

 
Rhythm machine
There are three variations for each genre, for a total of 33 types of rhythm patterns.
Patterns: ROCK、METAL、POP、BLUES 、FUNK、R&B、JAZZ、LATIN、DANCE、3/5/7、METRO
Built-in looper functionality
The looper on these amps lets you loop the playback of phrases you record with your guitar or mic and then play along for a jam session, or overdub again and again in real-time performance.
When using the looper along with the rhythm machine and then recording while the rhythm pattern plays, the length of the loop when you stop recording is adjusted (quantized) to match the length of the measure. Also, when you play a rhythm pattern while the looper is playing, the tempo of the rhythm is automatically set to match the loop's length.
Use the optional VFS3 (sold separately) to freely mix the three loop modes while you play.
Mode 1: Record → playback → overdub…
Mode 2: Record → overdub → playback…
Mode 3: Clear the previous phrase and record → playback
*Only mode 1 can be used while operating the VOX MINI GO without a foot switch.
Especificaciones
---
Amp models
11
---
Effects
8
---
Rhythms
33
---
Tempo
40-240 bpm
---
Looper Recording time
0.25-45 sec
---
E Tuner
E1-E6 (41.2 Hz-1318.5 Hz)
---
Input/Output
INPUT jack, MIC IN jack, AUX IN jack, PHONES jack, FOOT SW jack, DC jack, DC 5V IN jack
---
Output Power
Max 50 W RMS 4 ohms
---
Speaker
8 inch 4 ohms
---
Power Supply
AC adaptor (DC 19V) or mobile battery (DC 5V – Commercially available)
---
Power Consumption
3.42 A
---
Mobile Battery
5 V/3 A*
---
Dimensions (W x D x H)
390 x 250 x 358 mm / 15.35″ x 84″  x  14.09″
---
Weight
7.3 kg/16.09 lbs.
---
Included Items
AC adaptor (DC 19V), Carrying strap.
---
Accessories (sold separately)
VFS3 Foot switch
---
Points of caution when using a mobile battery:
– Use a mobile battery with a power output of 1.5 A or greater.
– Depending on the mobile battery and USB cable used, the amp may not turn on or you may not get enough output.
– The output sound may be distorted or noisier when using a mobile battery.
– You may hear noise when powering this amp with a commercially available USB AC adapter. In this case, use a mobile battery.
– This jack is for input only. This jack cannot be used to supply power to another device.
– This amp does not support USB Power Delivery (USB PD).
* All product, company, and standard names are trademarks or registered trademarks of their respective holders.
* Appearance and specifications of products are subject to change without notice.
Specifications and features are subject to change without notice.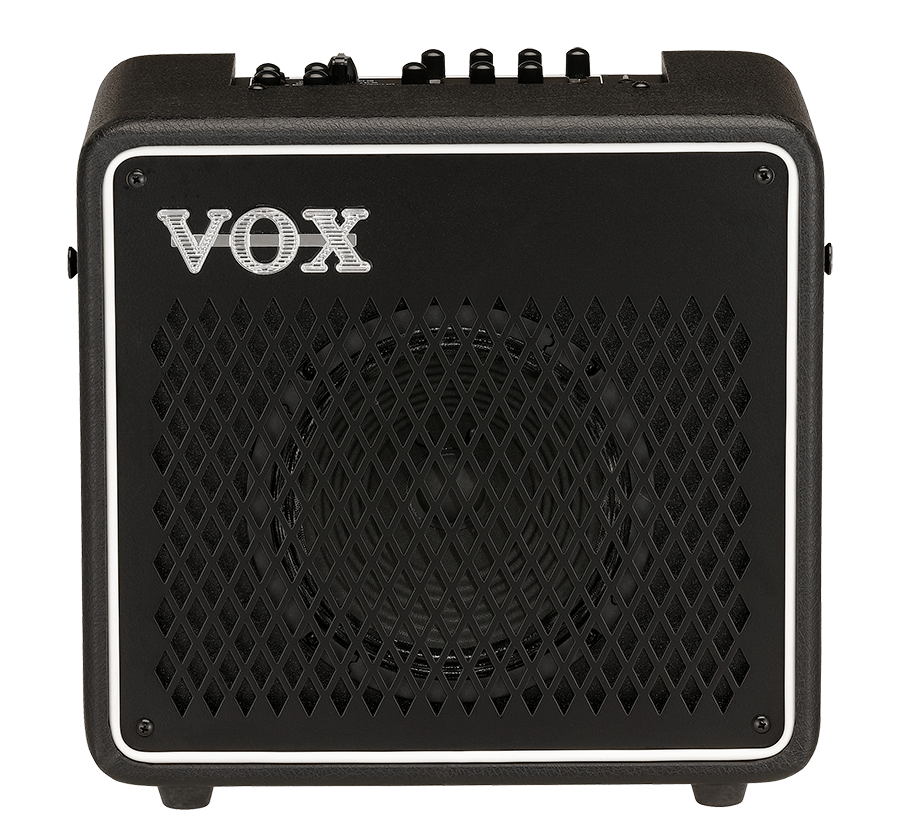 Videos