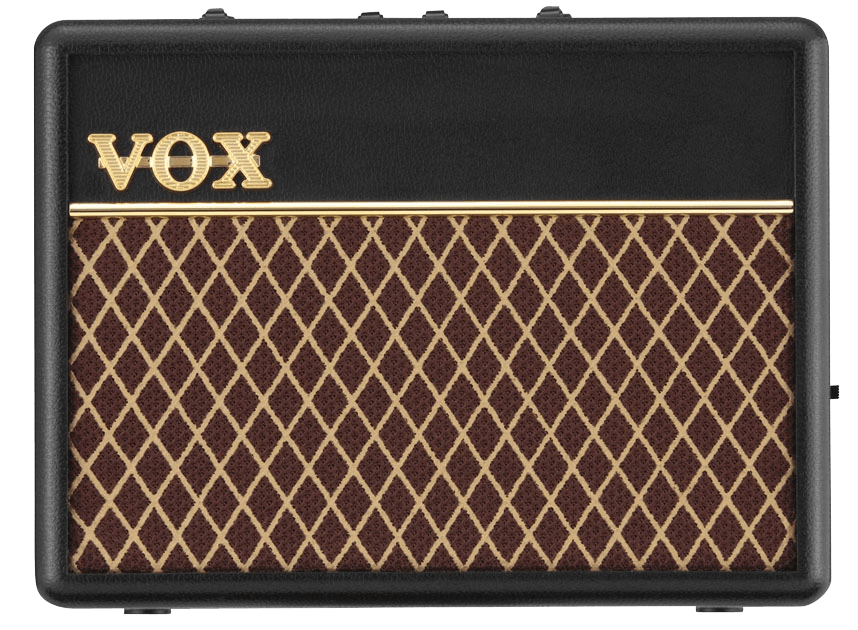 Product Description
Los mini amplificadores ultra-pequeños han ganado gran popularidad como "primeros amplificadores" o "amplificadores de práctica." Su precio muy asequible les permite ser comprados como un accesorio. Su uso a pilas y su fácil uso ocupando poco espacio son alguno de sus atractivos. Muchos guitarristas profesionales usan estos amplificadores para calentar en el camerino. El guitarrista ocasional puede disfrutar de tener un mini amplificador en la oficina, en el dormitorio, o puede llevar uno para tocar en cualquier momento. Con el VOX AC1 como miembro de la alineación VOX, el nuevo AC1 RhythmVOX añade una gran cantidad de características nunca antes vistas en un mini amplificador, ¡hasta ahora! En particular, la función de ritmo rivaliza con la de unidades especializadas, proporcionando un total de 66 patrones de Ritmo/ Canción. El AC1 RhythmVOX es una gran opción, no sólo como un primer amplificador, sino también como un amplificador de calentamiento en la carretera o en su local de ensayo, para practicar usando los patrones como un metrónomo, o incluso como una caja de ritmos.
Especificaciones
---
Número de Patrones de Ritmo:
66 (incluyendo 6 Patroned de Canción)
Rango de Tempo:
40-240bpm Sección Rhythm
Controles:
Pattern Select, Variation Select, Volume knob, Tempo knob Amp Section Controls: Gain knob, Tone knob, Volume knob, Overdrive switch
Conexiones:
INPUT jack; AUX IN jack; HEADPHONE OUT jack
Potencia:
Máximo aprox. 1W, RMS a 8 Ohms
Altavoces:
2 x VOX Original 3", 4 Ohms
Alimentación:
6 x baterías AA (R6/LR6); adaptador AC (DC 9V) opcional
Duaración de la Batería:
Max. 26 horas (pilas alcalinas)
Consumo:
55mA
Dimensiones (W x D x H):
170 x 67 x 128mm/6.8 x 2.6 x 5.0 inches
Peso:
508g/17.9oz (sin pilas)
Accesorios:
6 x baterías AA (R6)
Opciones:
Adaptador AC
* Apariencia y especificaciones de productos sujetos a cambios sin previo aviso.
Specifications and features are subject to change without notice.