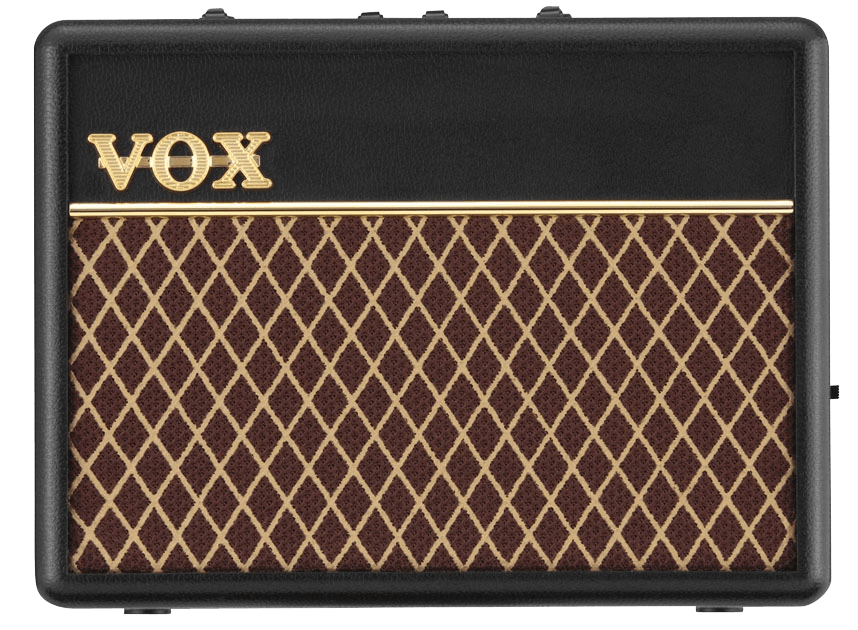 Product Description
Ultra-small mini amps have gained great popularity as "first amps" or "practice amps." Their highly cost-effective price allows them to be purchased casually as an accessory. The convenience of battery power and their space-saving ease of use only add to their appeal. Many professional guitarists like these amps for warming up in the dressing room. The casual guitarist may enjoy keeping a mini amp in the office, in the bedroom, or may carry one for inspired performing at any time. With the VOX AC1 already a member of the VOX lineup, the new AC1 RhythmVOX adds a wealth of features never before seen on a mini amp – until now! In particular, the rhythm function rivals that of dedicated units, providing a total of 66 Rhythm/Song Patterns. The AC1 RhythmVOX is a great choice not only as a first amp, but also as a warm-up amp on the road or in your rehearsal space, for practicing using the patterns as a metronome, or even as a rhythm box. It's sure to have a long and warm relationship with any guitarist.
Specifications
---
Number of Rhythm Patterns:
66 (including 6 Song Patterns)
Tempo Range:
40-240bpm Rhythm Section
Controls:
Pattern Select, Variation Select, Volume knob, Tempo knob Amp Section Controls: Gain knob, Tone knob, Volume knob, Overdrive switch
Connections:
INPUT jack; AUX IN jack; HEADPHONE OUT jack
Output Power:
Maximum approx. 1W, RMS into 8 Ohms
Speakers:
VOX Original 3-inch, 4 Ohms x 2
Power Source:
AA batteries (R6/LR6) x 6; optional AC adapter (DC 9V)
Battery Life:
Max. 26 hours (alkaline batteries)
Current Consumption:
55mA
Dimensions (W x D x H):
170 x 67 x 128mm/6.8 x 2.6 x 5.0 inches
Weight:
508g/17.9oz (not including batteries) Accessories: AA batteries (R6) x 6
Options:
AC adapter
* Appearance and specifications of this product are subject to change without notice.
Specifications and features are subject to change without notice.