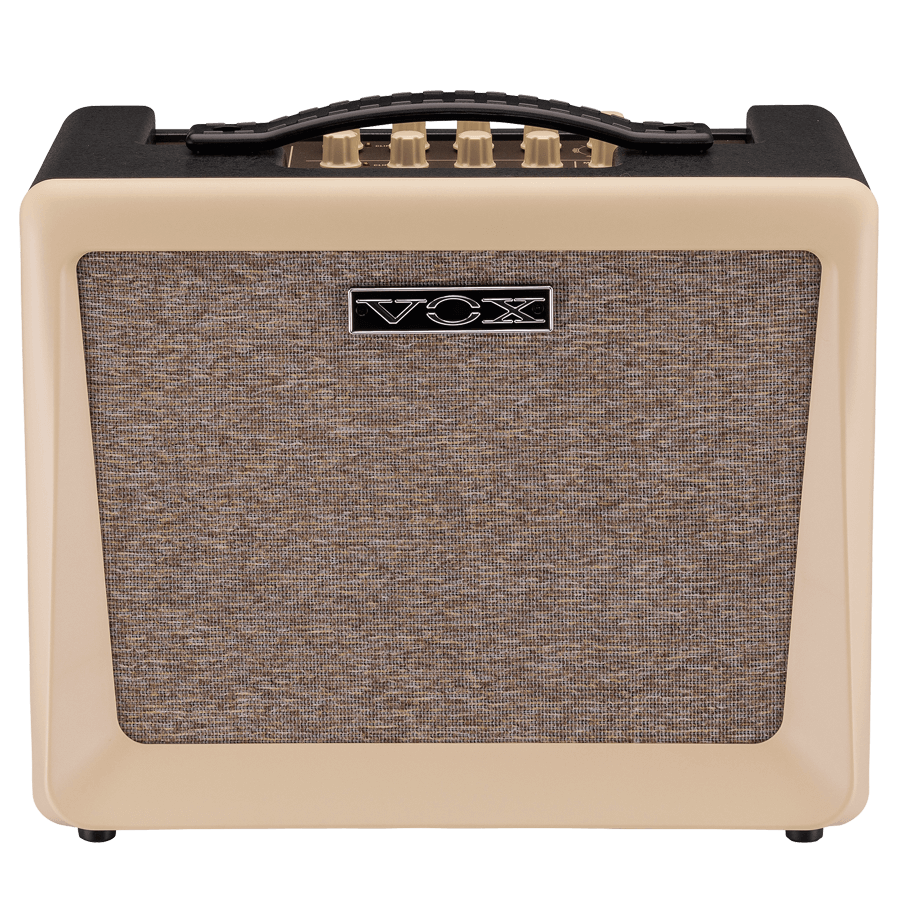 VOX Ukulele 50
Sku: VUKE50
Votre ampli ukulélé tout-en-un
Entrée XLR pour le chant
Effets de Chorus et Reverb
Product Description
Un combo unique en son genre, chargé en Nutube et conçu spécifiquement pour les ukulélés !
Le VOX Ukulele 50 est un ampli compact et léger d'une puissance maximale de 50 W, spécialement calibré pour correspondre au spectre du ukulélé et conçu pour répondre aux besoins des ukulélistes. Actuellement, les seules options d'amplification du ukulélé sont les systèmes de sonorisation ou les amplis conçus pour guitare acoustique. Le VOX Ukulele 50 offre une solution de choix pour amplifier efficacement votre ukulélé sans en dénaturer le son. Bénéficiant du Nutube, lampe de nouvelle génération, cet ampli délivre un son doux, chaleureux et dynamique pour magnifier le son de votre instrument.
Entrée XLR et sortie Line
Ce combo propose un canal dédié à la voix avec une entrée XLR et une This unit includes an XLR-type MIC input connector, useful for ukulele players who sing while they play. In addition to its uses onstage for live performance, the headphone and line out jacks make the VOX Ukulele 50 a perfect choice for practicing or recording at home.
Chorus & Reverb intégrés
Le combo VOX Ukulele 50 vous offre une large variété de sonorités grâce à une égalisation calibrée pour le ukulélé mais aussi avec des effets tels que le Chorus ou la Reverb.
Specifications
---
Entrées
1x INSTRUMENT / jack 6.3 Mono (+ switch d'inversion de phase)
1x MICRO / XLR (+ alimentation fantôme)
1x AUX IN / Mini jack stéréo
---
Sorties
1x LINE OUT / jack 6.3 mm Mono
1x CASQUE / Mini jack stéréo
---
Lampe de pré-ampli
Nutube 6P1
---
Effets
Canal INSTRUMENT : Chorus / Reverb / Chorus + Reverb
Canal MICRO : Reverb
---
Égalisation
– Canal instrument :
Graves : ±10 dB @100 Hz
Mediums : ±12 dB @700 Hz
Aigus : ±10 dB @10 kHz
– Canal voix :
Graves : ±10 dB @170 Hz
Aigus : ±10 dB @7 kHz
---
Puissance
environ 50 W RMS max.
---
Haut parleur
VOX Original 8″ avec tweeter (2-way coaxial)
---
Alimentation
AC adapter (19 V DC)
Consommation
3.42 A
---
Dimensions
354 × 208 × 313 mm
Poids
4.2 kg
---
Les spécifications et caractéristiques sont susceptibles d'être modifiées sans préavis.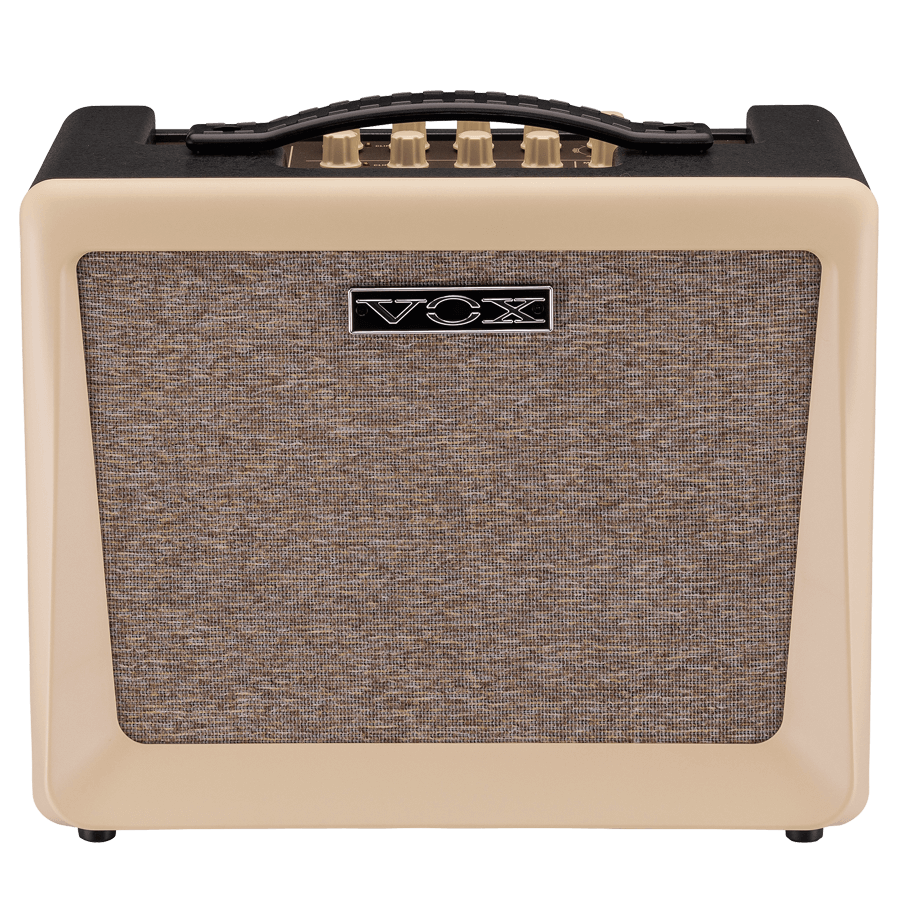 Videos